Brooklyn has some of the best gyms in New York. They are packed with all equipment and resources necessary for your fitness journey.
They also have well-skilled and professional trainers who are passionate about assisting you throughout your journey to achieving your goals.
The gym programs are packed with an array of tailored options to suit your needs.
They accommodate all kinds of people regardless of whether you have particular personal fitness, health status, age, or mental status.
They all have one objective: to be the best version of yourself.
Best Gyms In Brooklyn New York
1. Absolute power fitness
Absolute power fitness is packed with various resources that will help you in your journey to keeping fit.
Here, you will access all resources at the gym, including health-based vitamins and supplements and a full-service juice bar.
The gym also provides personal trainers and nutritionists who are all certified and also have years of experience and built skills that will give you top-notch exercise and nutrients based on your goals and needs.
In a nutshell, The gym will provide you with all the needs to initiate and practice healthy living. So whenever you visit Brooklyn, there is a gym you can begin with.
Check the link
Contact: (718) 387-4711
Address: 750 Grand St, Brooklyn, NY 112111 United States
2. Bad Ass Academy
At the badass academy, the moment you walk in, you are welcomed with the feel-at-home atmosphere. Everyone, including the trainees, is supportive.
The gym trainers are all professional and work towards helping you holistically achieve a healthy and fitness life.
The badass academy offers gym classes to everyone regardless of whether you are a beginner, advanced athlete, or fitness veteran all-inclusive.
Their training methodology is based on functional movements, so no one is left out.
Importantly this is not a traditional gym where you will be exposed to lots of machine and equipment with zero experience in going about it. Instead, you will get guidance throughout.
The gym is also focused on building a solid muscle foundation.
Check the website
Contacts: (718) 759-987
Address:238 Bay Ridge Ave. Brooklyn, NY 11220
3. Brooklyn fitness
Brooklyn fitness is a gym that understands your worries and frustrations about not reaching your fitness goals.
They are willing to walk with you until you achieve your desired goals. This is precisely the place you need to begin.
Brooklyn fitness has different programs: remote training, semiprivate training, open gym, and independent trainers.
Whichever program you take, understand that there is no shortcut to make you feel better with Brooklyn fitness. Instead, their objective is your long-term success to get you fit and healthy.
They have great trainers who provide an excellent sense of belonging and are professional, friendly, and provide feedback anytime you need it.
The gym is also easily convenient for the residents.
Check the link for the website.
Contacts: (929)- 810-4700
Location: 145 34th Brooklyn, NY,11232, United States
4. Blink fitness Clinton hill
Are you tired of long monotonous, boring gym sessions and want something fun and exciting, with different experiences to lighten up your training sessions?
At blink fitness clinton hill gym is the way to go.
Here, you will enjoy an excellent gym environment and space, but also the atmosphere of the staff and the gym members will leave you longing for the subsequent sessions.
Blink fitness also has a blink app that you download for Pilate training wherever you are in New York. For this and more information,
check their website.
Contacts: (929) 480-9166
Address: 1134 Fulton St. Brooklyn, NY 11216
5. Brooklyn fitness tribe
Is it a bunch of friendly locals who are welcoming and like to work hard and have a laugh?
If you understand that being mobile and exercising regularly is the key to longer life, you won't hesitate to join this fitness tribe.
Ang is a great trainer and a motivator, and her professionalism is fantastic. She is also kind, and she drives you to be a better version of yourself.
Her short workouts are exciting and challenging at the same time, and her passion portrays throughout every class.
The Brooklyn fitness tribe also offers lessons to older people in order to improve their physical strength, balance, and fitness, focused on personal growth but in a group environmental setup.
Check the website
Address: Baden Powell Hall (behind the tennis courts) 3 Baden Powell Avenue Brooklyn NSW 2083
6. Bk-fit
Bk fit has an array of options to make you feel good about yourself and achieve your goals. Importantly, they are here to improve the client's love of their body and demystify all negativities.
Their program ranges from boot camp, personal online programs, and online programs to personal training. Prices and duration of time vary following your preferences.
The B.K. The fit gym is a partnership between professional gym trainers who teamed up to provide knowledge from numerous fitness disciplines.
Check the website
Contact : contact@bk-fit.com
Address: 492 Throop Ave, Brooklyn, NY 11221
7. Brooklyn sports club
Brooklyn sports club stands out from all the other gyms. It is packed with resources such as indoor pools, group exercise classes, basketball court.
The fitness floors have all these resources meant to assist you in exceeding your fitness goals. In addition, personal training is also convenient as it is customized to fit your budget.
Also, they have dedicated trainers who will support you through the journey, whether short-term or long-term objectives.
You can also join the membership program and enjoy the resources.
Follow the website
Contact: 718.407.0336.
Address: 1540 Van Siclen Ave, Brooklyn, NY 11239
8. Brooklyn athletic club
The gym offers an environment where one can continuously work out freely without worrying about the current pandemic situation.
The physical gym has been redesigned to allow more distance.
The couches are a professional and certified team with a degree in exercise and science. They are also insured. They are all dedicated to progressing their training skills.
If you are a resident of Brooklyn and wish to get yourself fit, here is a gym you can go to.
Check the Website.
Contact: (718) 486-6929
Address: 8 Berry St. Brooklyn, NY 11249
9. Park slopes fitness
Here you will get a personal trainer, among other programs, to assist in identifying your goals, developing an exercise program that suits your needs, and guiding you through your exercise needs.
Here you will meet Michael Smith, who is a professional trainer and a coach. He is compassionate creative patient, among other qualities.
He is the owner and operator of Park Slope Fitness.
So whether it's a group session or private classes at Park Slope, you are assured of the best service.
Check the website
Contacts: +1 862 658 3852
Address: 330 Flatbush Ave, Brooklyn, NY 11238
10. Chalk Gyms
The gym is not your classical conventional gym; here, you keep your body in tune.
This is a lifestyle with no judgment where music is used to inspire you to work out while on the gym floor.
The classes are also designed to match the theme, which is a music-centric approach.
The chalk gym is flexible with its rates, and they don't consider having initial enrolment fees. Also, they ease cancellation fees.
So what are you waiting for?
Check the website
Contact: +1(718) 486 0630
Location: 193 North 9th St. Brooklyn, NY 11211
11. Dolphin Fitness Clubs
Dolphin fitness club is a health club with various branches in Brooklyn, Manhattan, The Bronx, and Staten Island.
The gym helps its members to feel good through different programs, lose weight and build muscle.
They also offer one-on-one consultations covering the best program and equipment that match your needs.
The personal training program is also beneficial as the staff helps you develop the best and most efficient workout plan to reach your ideal fitness.
They are open 24 hours every day.
Check the website
Contact: (718) 333-0100
Address: 2402 86th St, Brooklyn, NY 11214
12. Elite Barbell NYC
Elite Barbel allows you to take your training to the next level, the facility is packed with unique equipment, and there are no restrictions on using that equipment.
At elite barbell, it doesn't matter the health or fitness category you fall under. All are welcomed.
They also have coaching sessions that include powerlifting, which teaches you to prevent potential injuries.
One-on-one coaching and HIIT strength and conditioning, with the aim of assisting you in translating what you do in the gym to real life.
Check the website
Contact: 646-578-6432
Location: 1406 65th St, Brooklyn, NY 11219
13. Coney Island fitness
They have a different weight loss and fitness approach compared to the other gyms.
Here they use a program called High-Intensity Interval Training (HIIT).
That involves using explosive bodyweight drills with intense exercise to increase your heart rate and make you sweat.
The trainers are professionals who will push you to your limits, so if you visit coney island, get ready for some high-energy level training, great music, and a perfect class atmosphere.
Good thing the first day you can work out for free, don't hesitate to try the gym already!
Check the website
Contacts:+1 (718) 714-4348
Location: 2705 W 16th St, Brooklyn, NY 11224
14. CrossFit South Brooklyn
At CrossFit South Brooklyn, you will get a friendly, professional, great facility with tones of classes that can suit your need.
Both the coaches and members are friendly, warm, and supportive. They don't make assumptions or judge you.
Everyone is there for the same reason to keep fit, be in shape, and enjoy the exercise.
The programs fall under three categories which are further subdivided into other classes to accommodate all.
The programs include an open gym, group classes, and individual programs.
Contacts: +1 (718) 852-3725
Address: 597 Degrow St, Brooklyn, NY 11217
15. Gleason's gym
Gleason gym boasts of having elite staff and has trained over 130 champions. In addition, the coaches themselves are either current or former champions.
Be sure that they are renowned masters of craft; therefore, they can accommodate any skill level.
Gleason's gym also has vast programs that not only accommodate the ordinary average people but also those persons with special needs like autistic and people living with Parkinson's disease.
At Gleason's gym, you have all the reasons to visit them and start having your exercise.
Check the website
Contacts: +1 (718) 797-2872
Address: 130 Water St, Brooklyn, NY 11201
16. Krank systems Brooklyn
Here is a gym with many reasons to get you enrolled. First, it is one of the best gyms that offer personal training in New York.
Here everything is quality from the staff to the atmosphere to the equipment used.
They have programs like Krank, which assist in maximum fat loss and increase cardiovascular condition, semiprivate that gives personalized attention, motioning coaching, and online training.
Tat krank system is where you can revive your lost enjoyment of training, join the team and enjoy the fitness you've craved.
Check the website
Contacts: +1 (347) 541-3181
Address: 2 Prince St, Brooklyn, NY 11201
17. Crunch fitness
If you believe in the power of a motivating group fitness community, then hurry and join crunch fitness.
At crunch, there is an open-door policy where anyone can join them regardless of their diversity.
At crunch, they operate under unfiltered philosophy that leads them to create a community and make your journey successful.
The facility is equipped with vast equipment you can choose for your workout session, and the gym space is also sparkling clean. If you want o try the sessions,
check the website.
Contacts: (718) 783-5152
Address: 330 Flatbush Ave Brooklyn, NY 11238
18. Every day athlete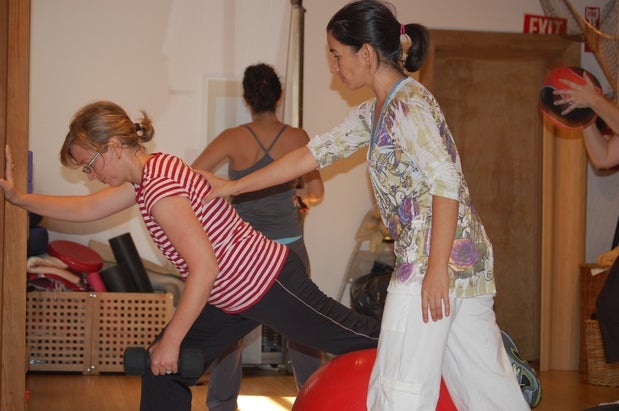 This training focuses on women who are over 40; this program demystifies fitness and health while providing a fun and safe environment.
This gym focuses on women looking for ways to rediscover their strength and power by overcoming the challenges of premenopausal and menopause and learning how to tap into their energy.
Join women who liberate themselves from dysfunctional fears and pain.
You will meet Alejandra Belmar, who has 18yrs of experience working with thousands of women from two continents.
If you are a woman of age 40+, here is something for you.
Check the website
Contacts: +1 (718) 852-6300
Address: 136 Union St, Brooklyn, NY 11231
19. Mill basin health and racquet
This private tennis facility has six private tennis courts, which are lighted. It also has a team of 5 active tennis professionals who are registered with mill basin health and racquet.
Mill basin is specific for the local tennis player who would like to advance their skills in tennis.
In addition, they have programs where you can be matched with someone of a similar skill level from your location.
If you want to connect with tennis players from your area, don't hesitate to visit their website for more guidance.
check this website
Contacts: +1 (718) 444-3600
Address 2350 E 69th St, Brooklyn, NY 11234
20. Harbor fitness
At harbor fitness, they promote proper muscle tone, stabilize the muscle, and strengthen the pelvic and overall balance by engaging in aerobic conditioning, kickboxing, and stretch or restore programs.
The gym has also partnered with Dr.Tim Ursich, who offers chiropractor and massage services for the whole body intending to restore proper alignment and function.
You can join harbor fitness if interested, and they also offer a free first trial class. Find what fits your needs.
Check their website
Contacts:+1 (718) 238-9400
Address: 9215 4th Avenue, Brooklyn, NY 11209
21. Orange theory fitness
Do you want a workout that combines science, technology, and coaching to achieve maximum results? Perhaps you can try the orange theory fitness gym.
The coaches are also friendly and ready to assist. They inspire you to push forward. They are full of life, and they do as they promise.
If you want a place where you can see the result as you exercise, then the orange theory is the place. Please don't waste any time, go visit their facility but first:
check their website.
Contacts:+1 (917) 201-7013
Address: 186 Montague St 2nd Fl, Brooklyn, NY 11201
22. NYC fitness club
Whether you are a beginner, a pro, young, or old, NYC fitness takes you through your fitness wishes.
All equipment and tools are at your disposal, like the studio and cycle and the classes and programs to get you where you want to be.
The instructors have designed the class to fit your workout pace.
A passion for fitness drives the whole coaching team, and they will always invent ways to make sure that your experience is fulfilled.
You can also apply for membership. If you find this gym attractive to your needs,
Check their website.
Contacts: (718) 975-3560
Address: 4930 20th Ave, Brooklyn, NY 11204
23. Planet fitness club
Planet Fitness is the best gym and the best fitness facility with a sound health and safety rating.
In case you don't understand the health safety rating, it means you can squat, press, walk, run, and lift in the gym confidently as it is clean.
Also, if you are looking for inspiration to get you hooked up, here are quite a number.
With the P.F. black card membership, you are free to access any of the 2000+ P.F. locations, and you can also invite a friend for free.
They also provide quality training at affordable prices. If interested visit their website and learn more.
Contacts: (718) 473-3830
Address: 2007 86th St Brooklyn, NY 11214
24. Park fitness
Park fitness offers programs like kickboxing to keep you motivated. In addition, FXB strengthening training provides a total body workout to achieve results for people of all fitness levels.
They also have nutrition coaching and FXB challenges where the clients are given awards of $1000 multiple times a year.
The gym has kept the numbers to 15 people for the group classes to allow for individual attention with each workout to yield better results.
You can either choose to take up an online class or the outdoor classes, and the application is easy for you. In addition, the pricing for the packages is affordable. If this gym is breathe taking, why not;
Check their website to learn more.
Contacts: +1 (347) 240-5141
Address: 527 Coney Island Ave, Brooklyn, NY 11218
25. Chelsea piers fitness
If you are ready for a completely modern version of a gym that clearly redefines traditional gyms, then Chelsea piers fitness
is the right place for you.
Intending to create an environment that supports physical, creative fitness, and mental support, this is where future wellness is delivered.
The club's highlight includes a three-lane, 17-foot pool, classes with quality programming as the centerpiece, post-workout luxury rooms, and babysitting services.
Check their website for more info
Contacts: +1 (718) 407-6400
Address: 265 Schermerhorn St, Brooklyn, NY 11217
Conclusion
You now have all the gym brands of Brooklyn at your fingertip, and learning that there is always a gym that suits your needs is fantastic. I guess you have no excuses whatsoever not to burn some fat and keep fit.